NEWS RELEASE DECEMBER 2014
Chinese Air and Water Monitoring Revenues to Exceed $5 Billion By 2019
Rapid growth in the market for air and water monitoring in China will result in supplier revenues exceeding $5 billion by 2019. This is the latest forecast in Air and Water Monitoring: World Market published by the McIlvaine Company.
Construction of new Chinese facilities which will potentially harm air and water is greater than the aggregates in any other region of the world. The existing air and water quality is poor. Smog is a major health problem. The per capita rain fall in China is only 25 percent of the U.S.
The Chinese government has recognized the serious nature of the problem and is moving fast to correct it. Requirements for monitoring have moved from lenient to stringent.
China is starting to mirror Los Angeles in its regulatory framework. Guangzhou and Shanxi have passed rules which are tougher than the national regulations in the EU and U.S.
Coal-fired Boiler Air Pollution Limits in mg/Nm3

Pollutant

Source

China

New Chinese

Province

EU

U.S.

SO2

New

100

35

200

160

Existing

200/400

35

400

160-640

NOx

New

100

50

200

117

Existing

100/200

50

200

117-640

PM

New

30

5

50

20-50

Existing

30

5

50

50-100

Mercury

New

0.03

0.003

none

0.001

Existing

0.03

0.003

none

0.002-0.005

SO3

All

none

5

none

none
The new mercury regulations are as tough as those in the U.S. This ultra low emission program sets limits for SO3. By contrast, no other country has SO3 limits. The particulate matter limits are also the lowest. The U.S. offers the option of using PM as a surrogate for toxic metals. Plants who want to avoid measuring the individual metals can opt for a particulate limit close to the 5 mg/Nm3. The very low NOx and SO2 limits are closer to the Los Angeles requirements than any of the more lenient national regulations.
Suppliers of air and water monitoring systems will face the same complexity in China which they face in the U.S. They will need to understand the city and province requirements as well as the national requirements.
For more information on Air and Water Monitoring: World Market, click on: http://home.mcilvainecompany.com/index.php/markets/2-uncategorised/106-n031
NEWS RELEASE DECEMBER 2014
A Step Forward In Ways to Sell and Purchase Power and Environmental Products
Digital improvements are opening the door for new ways to sell and buy power and environmental products. The challenge is to harness this new technology to better provide what McIlvaine calls the 4A system (4A's.). This system delivers the 4 knowledge needs: Alerts, Answers, Analysis and Advancement.
Alerts are emailed to the specific beneficiaries. Focused websites provide a comparison of the all the decision options to facilitate the best choice. These sites provide instant answers. There is a distinction between information needed for near-term decisions and information which may prove useful in the future. Advancement or training can embrace both the near-term needs and the education for future responsibility. Live and recorded webinars play a big role in providing the 4A's.
Focus is the distinction which makes the 4A's unique. A purchaser of filter media for coal-fired boilers needs entirely different information than a purchaser of filter media for coal dust at transfer points. On the other hand, the supplier of filters may need both. He also needs routes to market. 4A's provides this focus.
Two complete systems are now available for purchasers and specifiers:
Power Plant Systems and Components
Gas Turbine and Combined Cycle Decisions
These are free-of-charge to any power plant. Complete programs for suppliers are also available.
Coal: 42EI Utility Tracking System and 42EIC Chinese Utility Plans
Gas: 59EI Gas Turbine and Combined Cycle Supplier Program
A number of new systems are under construction. At this time the following sites are accessible at no charge to anyone:Continuous Analyses
For more information on subscriptions and contributions to the 4A's contact: Bob McIlvaine at 847 784 0012 ext. 112 or email: This email address is being protected from spambots. You need JavaScript enabled to view it.
NEWS RELEASE DECEMBER 2014
Oil Price Fall Will Boost Gas Turbine Purchases
The lower prices for oil ultimately translate into lower gas prices which, in turn, encourage retirement of coal-fired power plants and replacement with gas turbine generators. Lower gas prices also have a negative impact on sales of wind turbines and solar power plants. These trends are continually tracked in several McIlvaine services.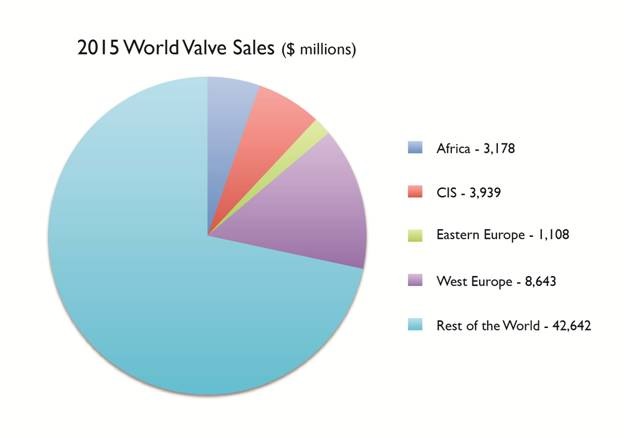 Europe and the U.S. have a number of coal-fired power plants which are candidates for retirement. One option taken by Europe is to replace the old coal-fired power plants with new ones. The U.S. has eliminated this option and is faced with upgrading 50 year old power plants or retiring them.
Gas prices in the U.S. are projected to be around $4/MMBtu in 2015. This price is already the basis of the present plans for most generating companies. However, if the price fell to $2/MMBtu with any assurance that the level would remain this low for a decade, then there would be a large number of coal-fired power plant replacements.
There are a number of factors which impact gas prices. Despite record high production levels, U.S. gas inventories are still 0.24 TCF (trillion cubic feet), or 6 percent lower than last year's inventory levels and 0.26 TCF, or 7 percent lower than the five-year average (2009-13). If this winter is anything like the previous one, prices might spike. But the EIA projects lower residential and commercial demand based on milder temperature forecasts and higher forecasted naturalgas prices.
The price of oil has a powerful effect on gas prices because one can be substituted for the other. However, there are some exceptions. The U.S. cannot easily export gas and so the price in the U.S. is not reflective of world oil or gas prices.
Another aspect is the relative value of the dollar against the yen, euro and other currencies. Oil prices are tracked in U.S. dollars. When the dollar rises against other international currencies then oil prices fall. (You can exchange dollars for more euros and buy more oil.)
In general, the low gas prices are creating optimism among suppliers of equipment and services. Gas turbine suppliers are anticipating industrial gas turbine sales of more than $40 billion per year over the next fifteen years.
Component suppliers are also optimistic. Donaldson anticipates its gas turbine sales will increase 25 to 30 percent due to an expected improvement in the large turbine power generation market. This forecast includes $17 to $20 million from the Northern Technical acquisition, which was completed in September.
The markets for gas turbines, coal-fired power plants and nuclear generators is tracked in N043 Fossil and Nuclear Power Generation: World Analysis and Forecast
The specific gas turbine markets are tracked in 59EI Gas Turbine and Combined Cycle Supplier Program.
Oil and gas activities are tracked in N049 Oil, Gas, Shale and Refining Markets and Projects
Renewable Energy generation is tracked in N042 Renewable Energy World Markets
NEWS RELEASE DECEMBER 2014
SCR Coal-fired Catalyst Sales to Exceed $1 Billion By 2017
The accelerated program to retrofit coal-fired boilers in China will boost the world market for replacement catalyst to over $1 billion/yr by 2017. This is the latest forecast in NOx Control World Markets published by the McIlvaine Company.
China announced plans to retrofit 400,000 MW of existing coal-fired boilers with SCR in 2012. All new plants include SCR. The retrofit program has taken place much faster than anticipated. Since catalyst replacement takes place at intervals from 3-5 years, the accelerated program impacts replacement catalyst sales in 2017. The program caused a huge peak in world SCR system orders in 2013-14 and will cause a big peak in catalyst replacement orders in 2016-17.
There are several variables which will impact the size of the catalyst market:
Catalyst life
Competition with regenerated catalyst
Catalyst efficiency on NOx
Catalyst efficiency on mercury oxidation and SO3 minimization
Catalyst life varies from installation to installation. Certain elements in the coal can adversely affect catalyst life. Plant operation is also a variable. Catalyst regeneration has become a substantial business with a significant percentage of the market served by regenerated rather than new catalyst.
The cost of catalyst is a function of the required NOx removal. More catalyst is required to reach higher efficiency levels. The cost per unit is affected by enhanced designs to improve mercury oxidation while minimizing SO3. So the combination results in higher quantities and higher unit costs. There has been a shortage of catalyst in China resulting in catalyst prices equal to or exceed those in other countries. This price level is expected to drop as additional capacity comes in to play.
China has a new goal for ultra low emissions from power plants. It has been shaped by the severe smog problems in large cities. The new goal for NOx is a limit of 50 mg/Nm3. The target for SO3 of 5 mg/Nm3 and mercury of 3 ug/Nm3 will dictate the use of expensive catalyst. This low emission rate makes China a leader in pollution control around the world. It already is purchasing more SCR systems than all the other countries combined. It will soon be purchasing more catalyst than the other countries.
For more information on NOx Control World Market,click on: http://home.mcilvainecompany.com/index.php/markets/2-uncategorised/104-n035
NEWS RELEASE DECEMBER 2014
Western Europe Industrial Valve Purchases to Exceed $8.6 Billion Next Year
Western European countries will spend $8.6 billion for industrial valves in 2015. This total is the aggregation of more than 20,000 individual forecasts in Western Europe Industrial Valve Market and Sales Guide.
This report has the level of detail to allow marketing managers to prioritize the advertising and exhibition expenditures. Sales managers can set quotas and targets for the individual countries and even for specific products. For example, this is the level of detail just for ball valves in Austria:
Ball Valve Forecasts for Austria in $ Millions
| | | | | | | | |
| --- | --- | --- | --- | --- | --- | --- | --- |
| Industry | Classification | 2014 | 2015 | 2016 | 2017 | 2018 | 2019 |
| Chemical | Control | 0.17 | 0.17 | 0.17 | 0.18 | 0.18 | 0.18 |
| Chemical | On/Off | 3.17 | 3.22 | 3.28 | 3.34 | 3.41 | 3.48 |
| Electronics | Control | 0.02 | 0.02 | 0.03 | 0.03 | 0.03 | 0.03 |
| Electronics | On/Off | 0.46 | 0.47 | 0.49 | 0.51 | 0.52 | 0.54 |
| Food | Control | 0.10 | 0.10 | 0.10 | 0.10 | 0.10 | 0.10 |
| Food | On/Off | 1.84 | 1.86 | 1.88 | 1.91 | 1.93 | 1.97 |
| Iron & Steel | Control | 0.15 | 0.15 | 0.16 | 0.16 | 0.16 | 0.16 |
The report can be utilized as part of a complete supplier program with identification of specific projects. Here are gas turbine opportunities in Germany:
For more information on Western Europe Industrial Valve Market and Sales Guide, click on New Valve Market Reports Just Released!