NEWS RELEASE August 2021
BECCS at All the World's Coal Plants Would Bring CO2 Levels Down to 360 ppm
CO2 levels have risen from 360 ppm to over 400 ppm in just 20 years. The reduction can be just as swift.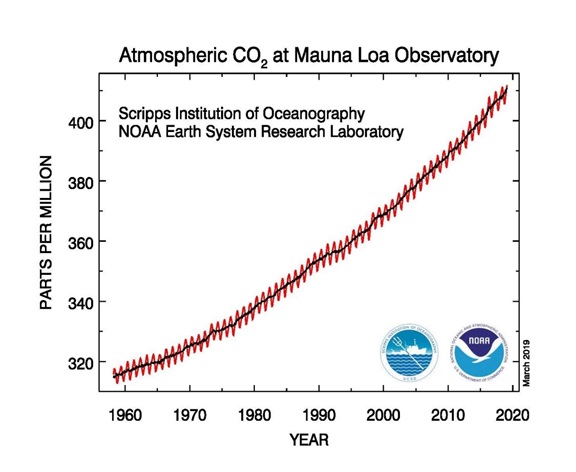 With BECCS (BioEnergy Carbon Capture and Sequestration), converted coal plants would take CO2 out of the atmosphere as rapidly as they once added it. So in just 20-30 years the level could be reduced to 360 ppm.
Despite reduction in coal fired capacity in some countries coal will remain a major power plant fuel. The IEA 2021 forecast assumes global GDP growth of 5.2% this year. Coal consumption will rise 2.6% to 7,432 Mt as a result of increased demand in China, India and Southeast Asia. The 2021 outlook includes strong GDP growth of 8.2% in China that will drive additional coal use, particularly in the electricity sector. Likewise, the rebound of electricity demand in Europe in 2021 will put a temporary brake on the structural decline of coal. Higher natural gas prices for power generation in the United States could make annual coal demand increase for the first time since 2013.
In 2003 world coal capacity was only 1.3 million MW. But this increased to 2.1 million MW in 2020. It is projected that coal fired capacity will reach 2.2 million MW in 2050 given the present plans. Retirements in Europe and the U.S will be offset by increases in Asia and Africa.
The cost of conversion of an existing coal fired plant such as Drax to BECSS is far less than building a green field plant. Therefore existing coal plants should be viewed as a resource to be preserved should the maximum amount of greenhouse gas reduction be needed.
If all coal fired plants were converted to bioenergy the coal fired power plant contribution would drop to 0. If all these plants installed BECCS the contribution would be a negative 7 billion tons of CO2 per year. This is an amount sufficient to insure reduction in ambient CO2 levels given modest reduction from other sources.
CO2 Contribution from Coal Fired Plants with Bioenergy With/Without Sequestration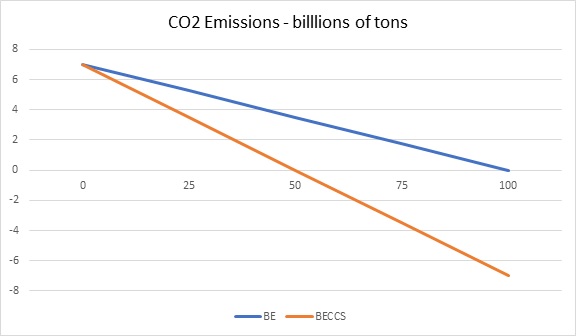 The International Energy Association predicts that bioenergy use will be greater than oil and contribute one third of the world's total energy. Much of the energy use in developing countries is biomass which is used for cooking and heating fuel. IEA also says that the technical potential for biomass is as great as the present coal use (388 EJ)
Drax is leading the way. It has converted a 4000 MW coal fired power plant to burn biomass. It owns wood pelletizing operations in the U.S and is moving forward with carbon capture and sequestration.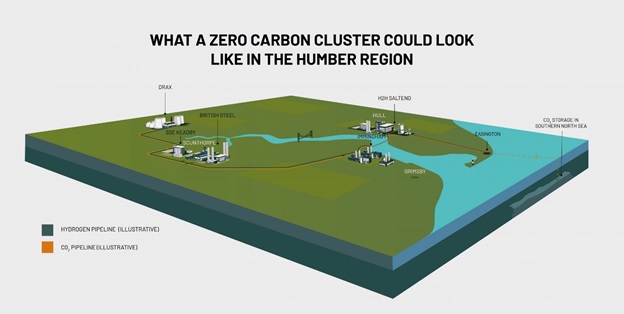 It is also working on related technologies such as manufacture of food pellets and use of turbines using gasified biomass. A number of other projects are moving forward including industrial projects in Europe where there is a readily available sequestration resource. In some cases the beneficial use of CO2 for EOR is practical due to the location.
The opportunity is particularly attractive for those Asian countries who will build coal fired plants in the next 10 years. If the potential for eventual conversion to BECCS is considered during the design, the conversion can be made more economic. For example fluid bed boilers are more fuel flexible than coal fired boilers.
BECCS will create large markets for many types of air, water and energy products.

McIlvaine is forecasting air, water and energy products for conversion of coal plants to BECCS along with geothermal, combined cycle gas plants, hydropower, hydrogen, and particulate heat exchanger storage. These are all major applications for these products.
McIlvaine is also evaluating wind, solar, and battery storage which in general would reduce the total market for air and water products.
Weekly coverage of developments is provided in http://home.mcilvainecompany.com/index.php/databases/42ei-utility-tracking-system
Customized forecasts for any flow or treat product is available. For information contact Bob McIlvaine This email address is being protected from spambots. You need JavaScript enabled to view it. Cell 847 226 2391
NEWS RELEASE August 2021
Keep Up With All the Power Industry Changes Impacting Flow and Treat Markets
With new hydrogen, storage and BECCS options the power industry and the flow and treat needs are changing at a pace not seen since the 1980s and Clean Air Legislation.
At that time the Utility Tracking System with weekly alerts, database of each plant and webinars focused on decision making became a widely used service.
This approach serves well for all the rapid changes underway in the power industry today.
The 20 page weekly Alert has the latest developments.
Single Word Searches

Keyword

Number of Articles

AEP

328

Andritz

110

Emerson

190

FGD

1010

Longking

49

Mercury

1005

Mitsubishi

523

NTPC

339

Sequestration

272

Vietnam

362

Multiple Word Searches

Biomass and CCS

257

Biomass and CCS and Drax

49

Biomass and CCS and Drax and Amine

6

Biomass and CCS and Drax and Mitsubishi

25

Catalyst and SCR and SO3

407

Flyash and Pond

127

Hydrogen and Compressor

39

Hydrogen and Pump

184

Hydrogen and Valve

170

India and DSI

157

India and Pump

578

India and Pump and FGD

57

India and Precipitator

542

India and Valve

495

India and Valve and IVAMA

4

India and Valve and Velan

11

Osmosis and Reverse

91

Osmosis and Forward

96

Osmosis and Forward and Zero and Discharge

41

Pulse and Jet

147

Pulse and Jet and Membrane

60

Ultra and Supercritical

190
You can read the Alert and then find more information with an easy search. In fact a free search of headlines is included as part of the explanation of the service at

http://home.mcilvainecompany.com/index.php/databases/42ei-utility-tracking-system
Bob McIlvaine can answer your questions at This email address is being protected from spambots. You need JavaScript enabled to view it. or 847 226 2391
NEWS RELEASE August 2021
Pursuing the Most Profitable Flow and Treat Niche Markets
There is a $300 billion high performance segment of the flow and treat market. The most profitable strategy for the segment is to develop superior products and then validate their use in each niche. McIlvaine is helping suppliers to determine each of these thousands of market niches and forecast market share based on comparative true costs for the choices.
The program is described in this video https://youtu.be/JPCduQKtJVY
The accompanying power point presentation can be viewed here:
Most Profitable Market Support Services
McIlvaine is helping suppliers match the benefits of their designs with the niche needs.
http://home.mcilvainecompany.com/index.php/30-general/1658-holistic-content-marketing-program
This website has total cost of ownership information on many niches. But the comprehensive information needed will be supplied by publishers and conference organizers. A collaborative program was initiated with INDA and their International News magazine in 2019. A number of articles have been published and are linked below.
Articles are beginning to appear in a number of other magazines. Several examples of true cost analysis at exhibitions are also linked below.
More information on this program can be provided by Bob McIlvaine at 847 226 2391 or This email address is being protected from spambots. You need JavaScript enabled to view it.
NEWS RELEASE August 2021
Many Large Growing Market Niches for Hydrogen Flow and Treat Products

There is evolving a significant hydrogen market for flow and treat products. A number of technologies and applications are being applied. There is considerable funding from governments who believe that hydrogen is an important option to archive zero net carbon emissions by 2050.
There is an opportunity for flow and treat system and product suppliers to develop unique products which can boost EBITA as well as revenues. But in addition to the uncertainty about applications and technologies there is no clear ranking of potential users or suppliers of the hydrogen.
Another challenge is the likely fragmentation into many sub segments which have different total cost of ownership factors and therefore unique product requirements.
McIlvaine is continually compiling information on these unique requirements and the products which are best suited to meet the needs. This data is being used to provide extensive forecasts by product, purchaser, application, industry, and geography.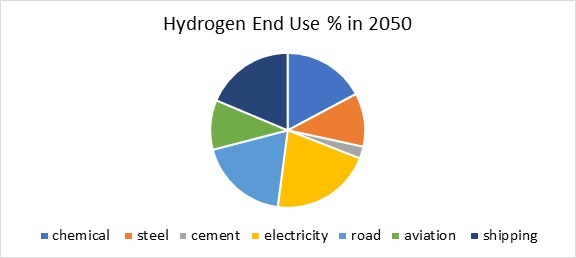 The sales of flow and treat products to produce hydrogen in 2050 could range from $15 billion to $50 billion. This market will to some extent be shaped by the suppliers. Other methods of energy storage will compete. To the extent that the flow and treat industry can improve the economics of hydrogen the larger the market share for this fuel option.
Individual flow and treat suppliers will need to determine their specific potential revenues and EBITA depending on a number of variables including
Total amount of hydrogen consumed
Percent used in different industrial sectors
Sources of power
Geographical distribution
Technologies utilized to make the hydrogen
The energy source to produce hydrogen has significant impact on the size of the flow and treat market and the competitive position of specific flow and treat companies.
Suppliers such as Andritz with strengths in hydropower will benefit to the extent that hydropower is the energy source.
Wind and solar plants do not use many flow and treat products. Coal and biomass with carbon sequestration would use the most.
In the case of bioenergy hydrogen can be just one of the products produced.
The energy source can also shape the geographical markets. Hydropower opportunities occur in areas of the world which can differ greatly from that of other energy sources.
McIlvaine provides detailed weekly tracking of hydrogen activity and customized forecasts including market share projections.
Details on the approach to continually analyze and forecast the market niches and the unique products which best serve that niche are described at Hydrogen Flow and Treat Market Niches.
For more information contact Bob McIlvaine at 847 226 2391 or This email address is being protected from spambots. You need JavaScript enabled to view it.
NEWS RELEASE August 2021
Would an Ingersoll Rand/SPX Merger Increase Flow and Treat Profitability?
There is a causation loop which can result in higher industry profits due to greater value to customers. SPX is debating its future. The route which increases industry profitability is likely to be the best choice for shareholders.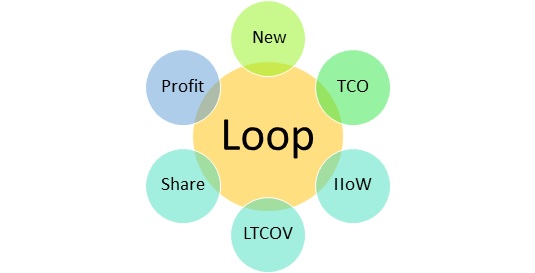 The innovation – validation - profit causation loop can increase profits for the entire flow and treat industry. The total cost of ownership (TCO) for new and better products is validated (LTCOV) through the Industrial Internet of Wisdom (IIoW). This increases both market share and EBITA. Part of the increased profit is used for R&D to create new and better products.
One of the potential benefits for an IR acquisition of SPX is to expand into food and beverage. It is less than 5% of sales for IR but 47% for SPX. This is an industry where improved flow and treat translates directly into food industry profits. Homogenization is a good example. New homogenized products increase food industry sales. Other flow and treat innovations decrease costs of production. The result is the that flow and treat companies can not only increase market share but increase the entire market revenues and profits.
We can then ask the question as to whether an IR/ SPX flow merger would increase the flow and treat industry profits? The first part of the question is how do the recent acquisitions by both companies change the picture.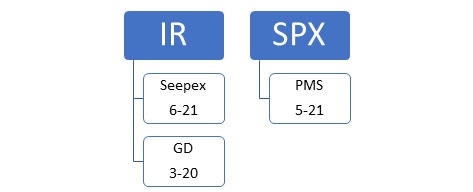 Ingersoll Rand is acquiring Seepex GmbH. It will be part of the Precision and Science Technologies Segment. Seepex is the second largest progressive cavity (pc) pump supplier with a strong patent position and a $10 million recent investment in a digital platform including software as a service (SaaS). It is a strategic fit in water, wastewater and food and beverage. Growth has been high single digits on current sales of Euro 160 million. Aftermarket is 40% of sales
"Adding progressive cavity pumps to our portfolio has been a strategic priority, and Seepex sets us up for future growth as well as complements our existing PST brands," said Nick Kendall-Jones, vice president and general manager of the Precision and Science Technologies segment. "The proven capability and expertise of the Seepex team is second to none with their intellectual property outpacing key competitors in terms of new patents and product development."
Gardner Denver merged with Ingersoll Rand Industrial last year. Flow and treat equipment includes compressors, blowers, pumps and valves. Ingersoll Rand has a number of different blower types and added multi centrifugals with the acquisition of Gardner Denver. The true cost of each blower type for aeration of sewage sludge differs depending on the specific applications but also the plant location. Energy costs vary widely from country to country. Aeration is the leading energy consumer in a wastewater plant. The TCO differs so greatly by application that large blowers in some plants are being replaced by several blowers with different designs. Each is better suited for the volume and pressure requirements for a specific segment of the aeration process. The need to analyze blower cost of ownership with inclusion of all the factors is covered in
http://home.mcilvainecompany.com/images/MW_Blower_True_Costs_2019-08-19.pdf
SPX Flow has authorized a review of strategic alternatives, including a possible sale or merger. SPX Flow had previously rejected a bid from IR which exceed $3 billion. SPX Flow purchased Philadelphia Mixing Solutions (PMS) last year for $65 million. PMS revenue in 2020 revenue was $50 million.
A merger of IR and SPX Flow could have the following positive impact on profits of the combined companies.
Increasing revenues for the food industry: Homogenization in the food industry provides a good example. People pay more for better tasting or convenient foods. Homogenization can involve pumps and valves but also mixers. In addition the separation prior to homogenization can involve Plenty Filters or Seital Centrifuges made by SPX. A merged company can devote more resources to understanding the processes. This is necessary in order to develop better products.
Decreasing costs for the food industry: Food safety is a big expense. To the extent flow and treat products reduce maintenance needed to make food safe the lower the costs for the industry.
Better products result in increased sales and profits only if the advantages can be validated. The McIlvaine company is working with the media to provide a flow and treat industrial internet of Wisdom (IIoW) Articles extracting the IIoW value from industry magazines are being created. Here are examples of how magazine search engines can be utilized for an IIoW on TCO advantages for pumps in the food industry.
SPX Flow Designs PD Pump With Better Seal Location
Positive displacement pumps, or PD pumps, have long been used in food processing. Over time, designs have been enhanced to improve pump efficiency and performance across fluids of varying viscosity. With new food safety standards in the process of being introduced, pumps are also advancing in their "cleanability."
Responding to the shift in focus by the FDA with the FSMA, pump manufacturers are working to continually improve the cleanability and increase the hygiene while ensuring easy maintenance. One such enhancement includes redesign of the front-loading seal area. This was required because some front-loaded PD pump seals resided within the pump head. This created a risk where the seals could fracture, break or wear and lead to worn seal components ending up in the pumped product. Another area of weakness with existing pump designs was the dead space (where the rotor nuts reside) in the front cover.
To address these specific issues, pumps such as the Waukesha Cherry-Burrell (WCB) Universal 3 Series now incorporate a seal design that is located in the back of the pump body. So while it is accessible from the front, should it wear or break it will be forced out of the pump in the open area between the pump body and gear case. The seal design also incorporates a profiled gasket instead of an O-ring seal on the front cover.
One manufacturer of yogurts had issues with seeds from the fruit in the product becoming trapped in the front cover area. The use of the latest PD pump design with a flat, profiled gasket and reduced dead space in the front cover area offered this user significant improvements in cleanability and reduced maintenance with longer seal life.
Another producer of baby food required PD pumps to move its highly viscous, lumpy product but cleanability and ease of maintenance was of paramount importance. Again, the improved cleanability and reduced spares requirements of the latest PD pump designs offered this manufacturer clear benefits.
TCO Advantage: redesigned seal location improves cleanliness, reduces maintenance and provides longer seal life
https://www.processingmagazine.com/pumps-motors-drives/article/15587336/designing-positive-displacement-pumps-for-modern-food-safety-guidelines
Pumps used to Move Solids Play an Important Role in Processed-Meat Preparation
One good option is use of vertically mounted, open-hopper progressive-cavity pumps with something the maker calls "smart-stator technology" (SST) to process boneless, chunked or ground meat, as well as soups, stew or chili — without product damage.
Other meat-handling pumps include air-driven diaphragm pumps or lobe pumps. These pumps have higher energy and maintenance costs than do progressive-cavity pumps, and more often damage product.
The Seepex, BCSO 70-6LS vertical cone hopper, progressive-cavity pump with smart-stator technology (SST) can be designed to fit a variety of sizes and other conditions. The case of chicken breasts that were not marinated but that were slightly frosty is cited in the article. With the custom design there was not product damage.
TCO Advantages
PC pumps better than centrifugals in terms of product damage
less energy consumption
lower maintenance
https://www.processingmagazine.com/pumps-motors-drives/article/15582477/pump-poultry-without-product-damage
The question of whether an SPX Flow merger with IR would raise revenues and profits for the flow and treat industry is much more complex than presented. McIlvaine has over one million forecasts for pumps and valves of each type in each application in each country. Equal numbers are forecasted for air and liquid filtration and separation. Millions of compressor and blower forecasts are also being generated. Each niche has its own unique TCO factors.
The answer also depends on prediction of the process trends. Dry scrubbers for waste incinerators and power generators use very little of the equipment offered by the two companies. On the other hand wet scrubbing with gypsum production is a major market. The future of hydrogen fuel, hydraulic fracturing, bioenergy carbon capture and sequestration is important to the flow and treat industry. McIlvaine Company also provides analysis of these processes.
The present flow and treat market worldwide is approximately $600 billion. It is evenly divided between high performance and general products. Price and delivery are secondary to performance in the high sector. The general sector is likely to grow to $400 billion over the next 10 years. The high performance sector without the causation loop could grow to $440 million but with the causation loop could grow to $580 billion.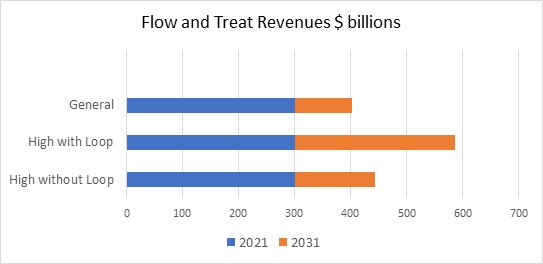 The total market without the causation loop in 2031 would be $840 billion but $980 billion with it.
More information on the causation loop program is found at http://home.mcilvainecompany.com/index.php/30-general/1658-holistic-content-marketing-program
Bob McIlvaine can answer your questions at This email address is being protected from spambots. You need JavaScript enabled to view it. you can reach him at 847 226 2391
Subcategories
The latest news from the Joomla! Team