NEWS RELEASE May 2021
Content Marketing Relies on Detailed and Accurate Forecasts
Companies are moving away from fluffy promotion and instead emphasizing Content Marketing. "This is a strategic marketing approach focused on creating and distributing valuable, relevant, and consistent content to attract and retain a clearly defined audience — and, ultimately, to drive profitable customer action" says the Content Marketing Institute.
Suppliers are using every tool in the box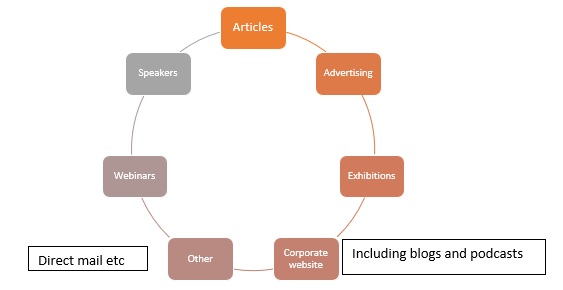 Valuable is most precisely defined by cost of ownership and the goal to show that a product has the lowest total cost of ownership (LTCO).
Relevant means that the LTCO will be achieved for the specific customer need.
Profitable customer action means more than just revenues but maximizing profits.
All of this presupposes a great deal of knowledge acquired by the supplier and communicated to the purchasers. In essence the goal is an Industrial Internet of Wisdom.

This IIoW determines and communicates the LTCO in each segment of the Most Profitable Market (MPM).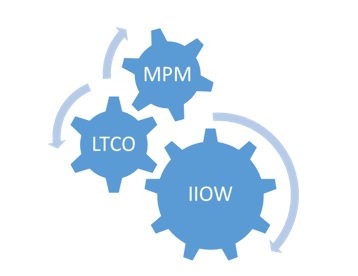 This is a cyclical process where the supplier has to determine the likely segments of the MPM. This need transforms market research from just one of the many inputs in decision making to the foundation. It means that forecasts have to be detailed enough to correctly allocate the Content Marketing funds.
To meet this need McIlvaine has created hundreds of millions of air and water flow and treat forecasts with the following level of detail.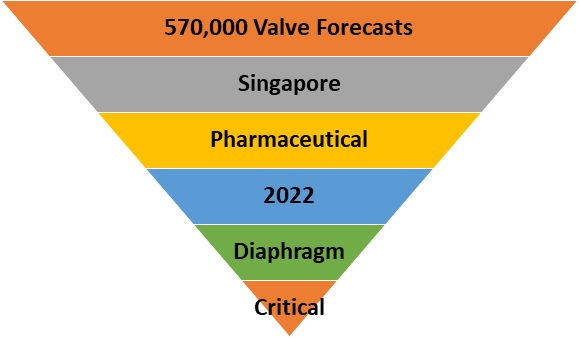 Critical service will generally be more profitable than general service. So this segmentation appears in pump and valve forecasts.
If the supplier is deciding which local conferences warrant speakers or exhibition stands then further segmentation by state or province is desirable. To create the most valuable and relevant content at the local conference the investment will be larger than when the effort is mainly to "show the flag".
The McIlvaine Company depends on the cycle to determine the MPM. It needs the IIoW and resultant LTCO to keep revising the MPM as the cycle continues.
McIlvaine market reports are linked at the top of the home page www.mcilvainecompany.com
Custom consulting augments the standard reports. Bob McIlvaine can answer your questions at 847 226 2391 or This email address is being protected from spambots. You need JavaScript enabled to view it..
NEWS RELEASE May 2021
$55 Billion Market for Pharmaceutical Air and Water Flow and Treat Products and Services
The market for pharmaceutical air and water flow and treat products and services will grow to $55 billion in 2025 according to the latest forecast in Pharmaceutical Prospects.
2020 was an unusual year with big growth in vaccines but slowdown in many pharmaceutical projects. However, the industry is returning to normal and the market has been strong in the first half of 2021. The pandemic surge in India and other countries without vaccines is likely to result in continued expansion of vaccination production for the next several years.
Certain segments of the market will grow more rapidly than others. Cell and gene therapy projects are a small portion of the total. But this segment is growing three times faster than the average.
The top ten purchasing countries in 2025 will account for 90% of the market.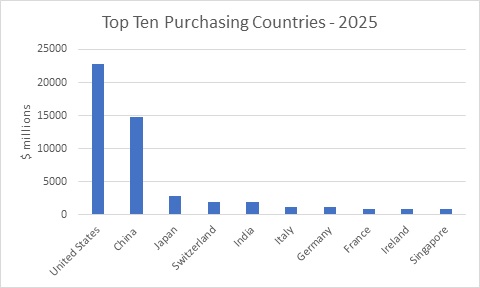 The air and water flow and treat expenditure will equal 3.9% of the pharmaceutical revenues in 2025. The volumes of air and water being treated are modest compared to the chemical or mining industry. On the other hand the potency and sensitivity of the products result in very high investments per unit of fluid moved or treated. This ratio is at its highest in cell and gene therapy. This potency and sensitivity has also resulted in single use systems which are converting one time into continual equipment investments
Here is a segmentation of the purchases by product. The categories include associated flow control instruments, software and hardware. Service and repair parts are also included.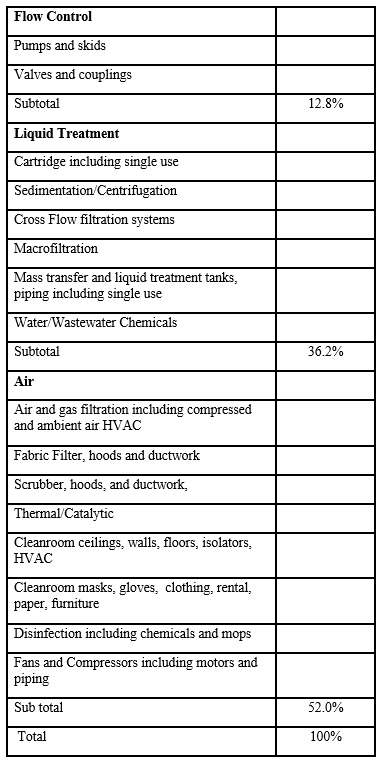 The year by year forecast for every country is included as part of Pharmaceutical Prospects.

More details on this service are shown at http://home.mcilvainecompany.com/index.php/databases/83ai-pharma-prospects
Bob McIlvaine can answer your questions at 847 226 2391 or This email address is being protected from spambots. You need JavaScript enabled to view it.
NEWS RELEASE May 2021
The Number of Cleanroom Projects Increasing at a Double Digit Rates
Not only are the numbers of cleanroom projects increasing rapidly but the investment per project is increasing as well.
All of these projects are tracked on a weekly basis in World Cleanroom Projects.
Many of the semiconductor, photovoltaic, and flat panel projects are in Asia while the pharmaceutical projects are in the U.S. and Europe.
Cleanrooms are increasingly needed for products relying on nanotechnology. But there are other growing markets such as Cannabis.
When a large semiconductor fab is built, there will be additional cleanrooms to supply the equipment for the fab and others built to provide the gowns, gloves, mops, filters, valves, instruments and products needed to operate the fab.
Taiwan Semiconductor Manufacturing Corp. (TSMC) is investing some $35 billion in a U.S. manufacturing facility, almost tripling the original $12 billion it originally committed. There will be very large cleanrooms on the site but hundreds of additional cleanrooms built to service this Arizona operation.
The Coronavirus accelerated rather than slowed cleanroom construction. The world trend toward a digital economy was positively impacted by home bound business people who needed better digital tools. There was a brief slowdown in automotive chip demand but now demand is exceeding supply.
The biopharmaceutical industry has been expanding to meet the vaccine and therapy needs created by the pandemic. A considerable increase in investment will be needed before India and many of the poorer countries have the biopharmaceuticals which they need.
Cell and gene therapy project growth is outstripping all other applications on a percentage basis but not in cleanroom area. Many of these projects involve extracting the cells from a patient and creating an injectable just for him. The result is the need for many small cleanrooms.
With weekly in depth reporting of the projects around the world plus the ability to easily search all projects in the last decade this service has great value for the local salesman as well as for management.
For more information on World Cleanroom Projects click on http://home.mcilvainecompany.com/index.php/databases/80a-world-cleanroom-projects
Bob McIlvaine can answer your questions at 847 226 2391 or This email address is being protected from spambots. You need JavaScript enabled to view it.
NEWS RELEASE May 2021
Comprehensive Pharmaceutical Prospect Tracking
Semi-Weekly Alerts plus instant searching provide top management and the local sales people with the crucial information they need regarding air, water, and energy opportunities in the pharmaceutical Industry. Here are examples for the week of April 26, 2021.
Pharma Prospects - April 30, 2021
Catalent to ramp up J&J vaccine production at Italian plant
Filter Types for the Pharmaceutical Industry
Onward and Upward for Single-Use Systems in Bioprocessing
DNA Script to Team up With Moderna for Vaccine and Therapeutic Manufacturing for DARPA
Cytiva Provides Another FlexFactory Single-Use Platform for AkesoBio's Manufacturing Expansion
Peristaltic Pump for Biopharmaceutical Applications
Supply Chain Challenges Creating Hurdles to COVID-19 Vaccine Production
Berkshire Sterile Manufacturing (BSM) expanding its fill capacity and capabilities
Catalent providing integrated services, superior drug delivery technologies and manufacturing solutions globally
ChemPartner Makes Additional Investments in Biologics from Research to Manufacturing Capabilities
Dalton Pharma Services Announces Extractables and Leachables Testing Services
G-CON and Camfil team up to provide a turnkey solution.
Megalam® Energard™ HEPA Filter results in zero installation failures and significant energy savings for Biopharm Company
Grand River Aseptic Manufacturing Selected as 2021 Facility of the Year Awards Winner for Special Recognition for Operational Agility
Controlled Environment Systems Acquires Western Environmental Corporation
Pharma Prospects - April 26, 2021
Non-US Pharma and Biotech Projects
Cambrex Completes Major Expansion of Solid Form Screening Facility in Edinburgh
Pfizer to Halt Biosimilar Output in China, Sell Assets to Wuxi Biologics
ABN Cleanroom Technology Finishes High-Tech Omega Cleanroom
Caverion Completes Lithuanian Design & Build Project for Thermo Fisher
Sterigenics Increases Sterilization Capacity with French Facility Expansion
Eisai Plans Drug Delivery Center to Support Biologics Expansion
Diamyd Medical Selects Cytiva's FlexFactory Platform
Aenova Expands Sterile Production Capacity
Cytiva Diagnostics Design Lab Goes Live in China
AMPO Installed New Oxygen Service Cleanroom Facilities
Jacobs Wins Award for Cruiserath Muti Product Cell Culture Facility
Cytiva Opens Asia Diagnostics Advanced Application Center
BioNTech Provides Update on Vaccine Production Status at Marburg Manufacturing Site
USA Pharma and Biotech Projects
Navy Yard Chooses Top Engineering Firms for Life Science Hub Expansion
Fujifilm Chooses North Carolina for New $2-Billion Cell Culture Facility
Nexus Moves into Wisconsin Sterile Injectable Manufacturing Facility
Cytovia Inks Two Deals Covering R&D and Biomanufacturing Operations
G-CON PODs Selected by Matica Biotechnology for GMP Viral Vector Facility
SpectronRx Receives NRC Materials License for New Facility
Rentschler and Leukocare Extend Partnership with Joint US Site
Cascade Chemistry Begins Capacity Expansion
Weekly Alerts and an Intelligence System provide suppliers of air, water, and process equipment and consumables with a program to pursue pharmaceutical and biotechnology opportunities on a worldwide basis. The basic data is just the first step in an Industrial Internet of Wisdom approach which will result in collaboration and the ability to "pull" in customers rather than "push" them to an order.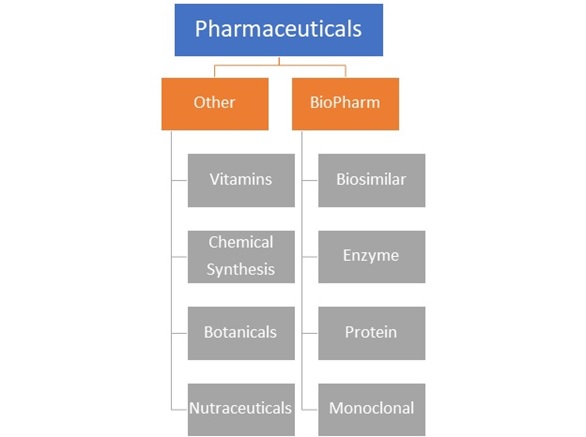 The ability to search Alerts back several years results in comprehensive knowledge about the following key aspects.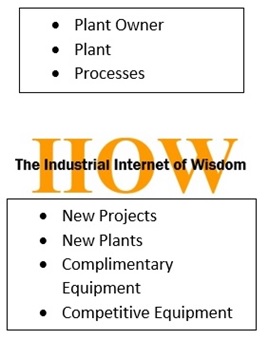 The service reports on water, air, and process activities and provides the opportunity for collaboration with suppliers of complementary equipment and services. It is part of an Industrial Internet of Wisdom.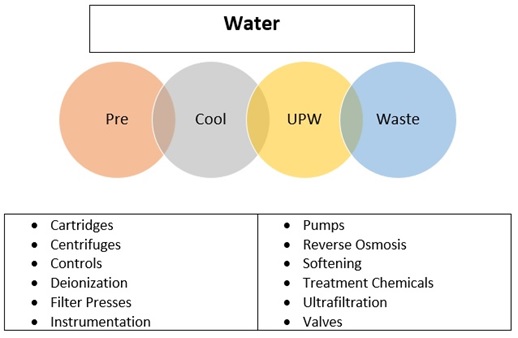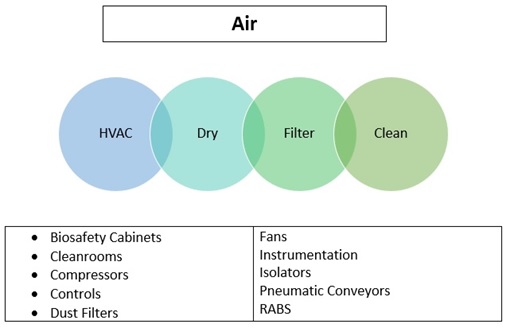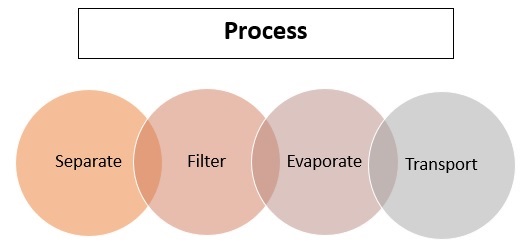 The equipment and chemicals used in processing are often required to achieve higher performance than that used in air and water applications. Pumps and valves with both the ability to remain clean while moving slurries are needed. Due to the specific needs for cell and gene therapy single use products are now in demand.
Details on the service are provided at http://home.mcilvainecompany.com/index.php/databases/83ai-pharma-prospects
Bob McIlvaine can answer your questions at 847 226 2391 or This email address is being protected from spambots. You need JavaScript enabled to view it.
NEWS RELEASE April 2021
650,000 Pump Forecasts for Strategy and Sales Planning
With 650,000 continually updated and reliable pump forecasts market research can be the basis for strategic planning and sales management. In the past market reports have been a minor tool viewed yearly.
With 130,000 forecasts the McIlvaine World Pump market report has already become a basic tool for setting individual salesman quotas, making R&D and manufacturing investment decisions, and guiding promotional choices. Individual forecasts are provided in each country for 15 applications and for four pump types within each application for a period of nine years.
What is new is further segmentation by performance which adds more than 520,000 additional forecasts.

For each pump type, there are forecasts for 80 countries and sub regions further segmented by 15 applications. Forecasts are provided for future years through 2025 and historical revenues from 2016.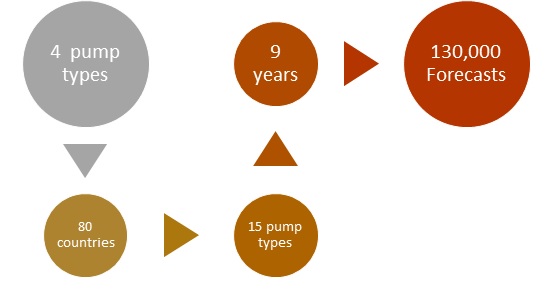 Now there is further segmentation by four performance factors.

The segments are general, severe, critical and unique.

Purchasers make decisions based on price versus performance. One adage is that there is price, performance, and delivery time. You can only have two out of the three.
Pump companies should forecast markets based on performance for several reasons.
to be able to maximize production to match sales potential
determine the best distribution routes
create the best sales strategy
determine best manufacturing techniques e.g. in house hard coating vs sub-contracting
General performance involves pumps of standard construction which are likely to be replaced rather than maintained when problems occur.
This is a category where price and delivery are of higher importance than minor performance differences. Substantial quantities of these pumps are manufactured in countries with low labor costs and weak environmental standards.
Severe Service: Corrosion, pressure, temperature, and process operating fluctuations are all conditions that qualify an application as severe service.
Critical Service: Safety, product purity, continuous operation, and product toxicity are criteria of critical service. These are also considered essential for the operation of the plant. However, this category excludes critical pumps which are also in severe service.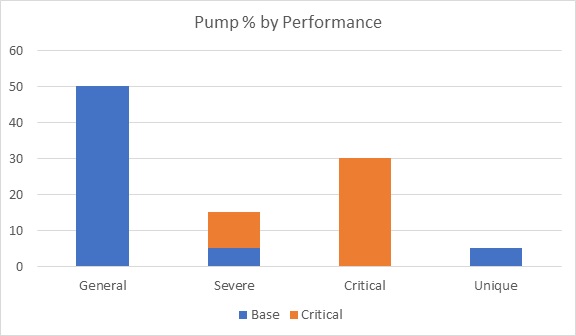 Unique Service: The distinction is often made between an engineered pump versus an off the shelf or standard. So unique pumps would be engineered pumps which are not in severe or critical service but would be engineered because of size or special designs.
Customized versions of the forecasts are available. For example rotary pumps can be divided into six categories. The U.S. can be divided into nine regions or 50 States. China and Canada can be segmented by province.
The forecast of pump revenues based on pump performance will allow management to better determine manufacturing and sales strategies and to optimize the opportunities and maximize profits. Higher profit margins are achievable with pumps which are considered to be better than general performance.
Details on the report are found at http://home.mcilvainecompany.com/index.php/markets/water-and-flow/n019-pumps-world-market
Bob McIlvaine can answer your questions at 847 226 2391 or This email address is being protected from spambots. You need JavaScript enabled to view it.
Subcategories
The latest news from the Joomla! Team