NEWS RELEASE June 2020
Maximizing Pump Profits with a COVID Battle Plan

The world pump market is going to shrink in 2020 and under the best case scenario will not return to 2019 levels for several years. The impacts of COVID 19 will be substantial. Many aspects are difficult to predict now. Therefore market forecasts will need to be updated continuously.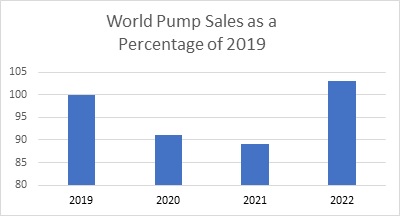 The minimization of this impact depends in part on a Coronavirus Technology Solutions program combined with a Coronavirus Pharmaceutical Solutions. Pump manufacturers have some control over their fate by making sure that the right pumps are available for the solutions

In the case of Coronavirus Technology Solutions pumps are used with disinfection systems for masks and gowns.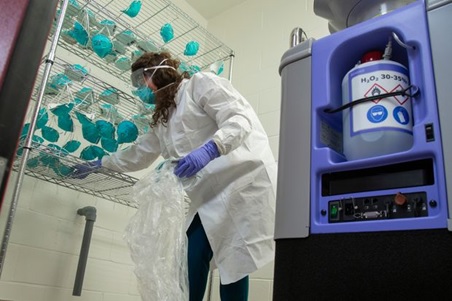 These systems are not only being purchased by hospitals but also nursing homes and even meat processing facilities. The temporary hospitals require water and wastewater pumps. IDEX furnished pumps to hospitals in Wuhan. which were built in record time.
The Coronavirus Technology Solutions are creating a modest growth opportunity for the pump industry. Coronavirus Pharmaceutical Solutions provides a substantial growth opportunity for peristaltic pumps and other pharmaceutical pumps.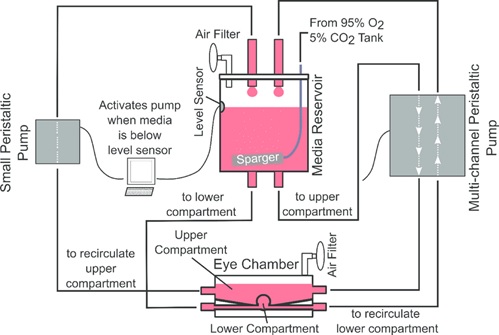 Shelter in place may have won the first battle but not the war with COVID 19. The war needs to be won first by defense with Coronavirus Technology Solutions and then by offense with the Coronavirus Pharmaceutical Solutions which will develop the vaccines, therapies, and diagnostics to win the war.
Assuming that this program is widely adopted pump revenues in 2022 can exceed those in 2019.
Pump revenues for the 2019 through 2022 period have been forecast using a relative metric. World pump sales in 2019 are represented as 100 percent. All other numbers are percentages of this 2019 total.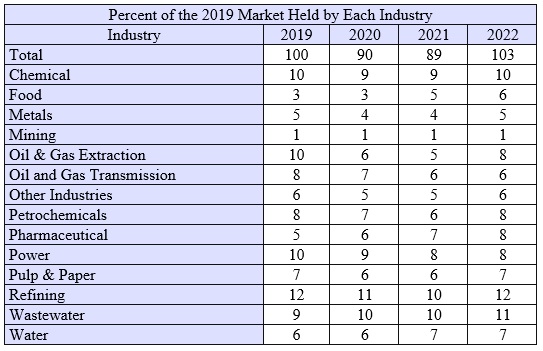 There are many variables which will continue to impact the forecasts. The Mcilvaine Program Maximizing Pump Profits with a COVID Battle Plan will allow pump companies to make the best of this very dire situation.
For more information on this program contact Bob Mcilvaine at 847 226 2391 or email him at This email address is being protected from spambots. You need JavaScript enabled to view it.