NEWS RELEASE October 2021
Most Profitable Market Program for High Performance Air, Water, and Combustion Product Suppliers
A new approach is recommended to maximize profits for suppliers of high performance air, water, and combustion products.
The benefits of the MPM program are substantial.

The goal is to increase revenue and profits by increasing EIBITDA from 15% to 30%.
This is accomplished by understanding each customer's production niche and developing products which reduce cost of ownership.
The validation of product superiority is accomplished by leveraging the available knowledge and communications routes. With this approach it becomes as easy to buy the new and better product as the familiar one.
Details on this program are shown at: http://home.mcilvainecompany.com/images/Most_Profitable_Market_Program.pdf
A video explanation of this new program is available on YouTube.
NEWS RELEASE September 2021
CHP will be an Important Component of a Net Zero Policy
Combined heat and power can make a big contribution to achieving net zero CO2 emissions.
When applied with coal firing CHP has lower net CO2 emissions than a gas turbine as shown in the following table.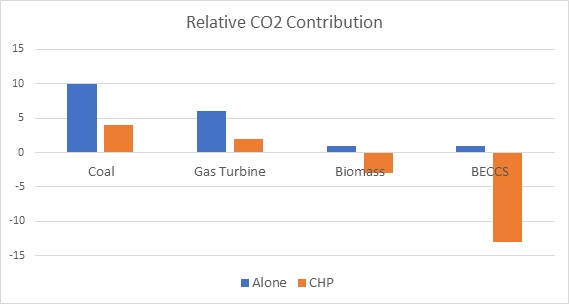 Many CHP plants are fired with gas turbines or reciprocating engines. Here is a DOE analysis for the U.S.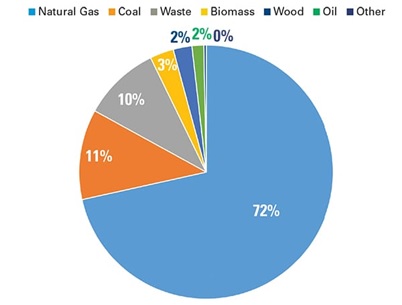 Many of the CHP plants are using biomass. So their net contribution is negative. This is due to the reduction in CO2 emissions from facilities being heated or cooled.
A few CHP plants are moving forward with carbon sequestration. This makes them the most carbon negative option. Whereas wind and solar are net zero BECCS with CHP would be a negative 1.3 tons of CO2 per unit of energy.
A coal plant is plus 1. If it is converted to biomass and CCS it would be reducing CO2 at a faster rate than it formerly was producing. So in 20 years converted plants could reduce CO2 emissions by the amount they emitted in the last 28 years.
GE predicted a few yeas ago that CHP would replace large scale generation. The basis for this idea is the huge increase in efficiency and the elimination of small CO2 sources such as gas heaters.
The CHP Alliance held a conference on hydrogen and CHP last week. Speakers from Siemens and other large turbine companies were optimistic about hydrogen fueled CHP.
Another potential is commercial greenhouses. The 12 largest in the U.S. have a 680 MW capacity. Most commercial growers use some of the CO2 produced to inject into the ambient air in the greenhouse. At 1000 ppm many crops grow up to 40% faster.
In Europe biomass fired CHP plants are supplying a large amount of power and heat. Several have also added CO2 capture and sequestration.
CHP plants around the world can be identified and the potential analyzed. They all have detailed permits with information not only on the boilers but also the processes. Any process which has the potential to emit air or water pollutants is identified.
Databases and project tracking are found at http://home.mcilvainecompany.com/index.php/databases/42ei-utility-tracking-system
NEWS RELEASE September 2021
Make it Easy to Buy a Better Pump, Valve, or Filter
Every supplier is striving to show why his product is a better choice than the one the prospect is using. Revenues for companies selling air, water, and combustion related products and services are over $600 billion per year.
Fifty percent of these products are in the high performance category where price is secondary and the service is unique, critical, or severe.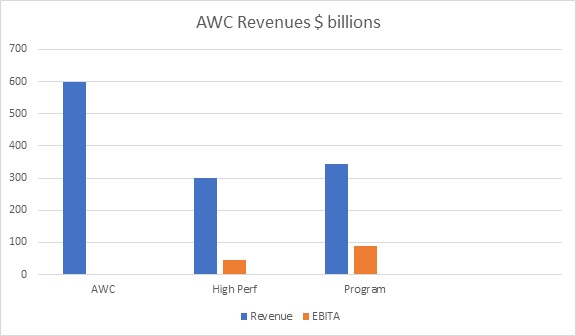 There needs to be a better way for purchasers to determine which product will best meet the high performance requirements. This could increase revenue and EBITA by $45 billion.
If the product is already performing at the prospect's plant or is the market leader, the default position is that this is the best performing product.
Claims of a new and better product fall on deaf ears unless there is supporting evidence relevant to the unique requirements of that plant in that location and for that application.
There is no system in place to make it easy to demonstrate a better product for a specific niche. As a result you have two strategies. One is to minimize R&D and be content with EBITA of less than 15%.
Another strategy is to focus on very narrow niches. Several companies with this strategy are enjoying EBITA above 30%.
However without a system to easily demonstrate superiority of a better product, the pursuit of these niches is challenging. Success has primarily come from acquiring existing small companies focused on a niche.
As a result, these high EBITA companies are not revenue market leaders. Ninety-five percent of the $300 billion of revenues in the high performance segment accrue to companies with EBITA of less than 15%.
Despite all the potential of the internet it is no easier to make the right decisions than it was in 1974 when McIlvaine introduced thousand-page loose leaf decision guides
A new approach is needed. It involves publishers, conference organizers, associations and the suppliers of systems and products.
McIlvaine proposes a holistic program as explained at http://home.mcilvainecompany.com/index.php/30-general/1658-holistic-content-marketing-program
The program starts with a market forecast in each niche.
Video https://youtu.be/JPCduQKtJVY

Power Point
Most Profitable Market Support Services
NEWS RELEASE September 2021
Bottoms Up Marketing Strategy for High Performance Pumps
A marketing strategy focusing on the specific needs of each customer can double EBITA for suppliers of high performance pumps and improve operations for pump purchasers.
7500 companies will each spend more than $1 million for pumps this year. Sixty percent of the purchases will be based on performance and not just price and delivery. These pumps will be used in hundreds of unique applications.
Decisions will be based on dozens of total cost of ownership (TCO) factors. Some are unique to an application. Others such as electricity are unique to a location. There are many different pump types with hundreds of unique features offered by manufacturers. As a result there are many competitors and many analyses needed of the unique pump features of each. The bottoms up strategy has to iterate all of these factors.
A bottoms up marketing strategy can double EBITA from the average of less than 15% to more than 30%. In one respect it is simple. Just determine cost of ownership factors for each plant and application and then supply the best pump for that specific need.

In another respect this program requires a huge amount of knowledge. Fortunately this knowledge is being made accessible http://home.mcilvainecompany.com/index.php/30-general/1658-holistic-content-marketing-program
The starting point is the 272,000 forecasts in the pump report http://home.mcilvainecompany.com/index.php/47-uncategorised/news/1671-nr2657
This report also has the forecast of purchases by the top 100 companies. More effort is then needed to calculate the market for others and to determine the TCO factors.
One hundred thirty-three companies will each spend more than $50 million for pumps this year. This warrants a special direct effort for each one of them.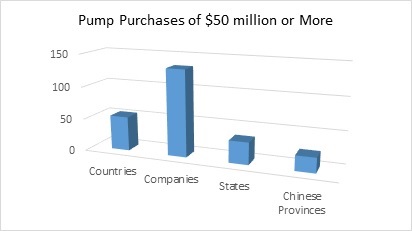 Seven hundred thirty three companies will spend more than $10 million on pumps this year. A direct effort or at least careful tracking of the success at each of these plants is warranted.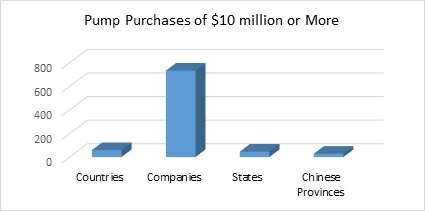 One thousand seven hundred thirty-three companies will spend $5-10 million for pumps. It is recommended that these companies at least be identified individually and decisions then made as to how to approach them.
Four thousand seven hundred thirty-three companies will spend $1-10 million for pumps this year. At the very least the cumulative projected purchases of these companies should be determined for each sales territory.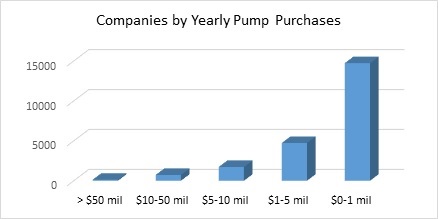 For the largest pump companies it will be advantageous to pursue a large portion of these opportunities. However, the 30% EBITA is more readily attainable by focusing on special niches. An example is IDEX. Here is the example for a dozen Japanese prospects for IDEX
http://home.mcilvainecompany.com/index.php/other-services/free-news/news-releases?id=1488:nr2499&catid=7:news
The potential EBITA from any specific application at any plant can best be determined by a cost of ownership analysis taking into account the unique aspects of the industry, plant, and application. http://home.mcilvainecompany.com/index.php/other-services/free-news/news-releases/47-uncategorised/news/1668-nr2654
The bottoms up strategy is successful to the extent that it improves the operations of the pump purchasers. So both pump supplier and customer will benefit from this approach.
Bob McIlvaine can answer your questions. You can reach him at 847 226 2391 or This email address is being protected from spambots. You need JavaScript enabled to view it.
NEWS RELEASE August 2021
BECCS at All the World's Coal Plants Would Bring CO2 Levels Down to 360 ppm
CO2 levels have risen from 360 ppm to over 400 ppm in just 20 years. The reduction can be just as swift.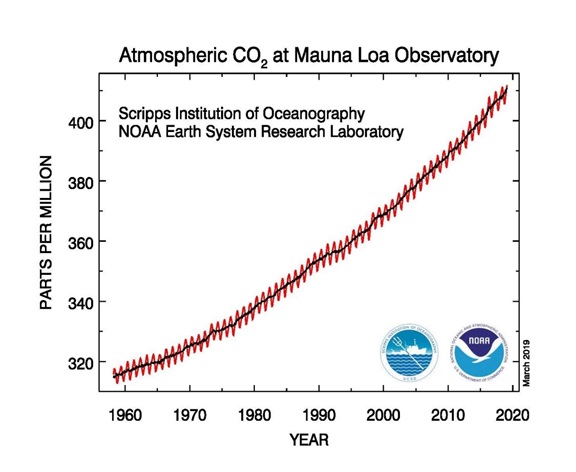 With BECCS (BioEnergy Carbon Capture and Sequestration), converted coal plants would take CO2 out of the atmosphere as rapidly as they once added it. So in just 20-30 years the level could be reduced to 360 ppm.
Despite reduction in coal fired capacity in some countries coal will remain a major power plant fuel. The IEA 2021 forecast assumes global GDP growth of 5.2% this year. Coal consumption will rise 2.6% to 7,432 Mt as a result of increased demand in China, India and Southeast Asia. The 2021 outlook includes strong GDP growth of 8.2% in China that will drive additional coal use, particularly in the electricity sector. Likewise, the rebound of electricity demand in Europe in 2021 will put a temporary brake on the structural decline of coal. Higher natural gas prices for power generation in the United States could make annual coal demand increase for the first time since 2013.
In 2003 world coal capacity was only 1.3 million MW. But this increased to 2.1 million MW in 2020. It is projected that coal fired capacity will reach 2.2 million MW in 2050 given the present plans. Retirements in Europe and the U.S will be offset by increases in Asia and Africa.
The cost of conversion of an existing coal fired plant such as Drax to BECSS is far less than building a green field plant. Therefore existing coal plants should be viewed as a resource to be preserved should the maximum amount of greenhouse gas reduction be needed.
If all coal fired plants were converted to bioenergy the coal fired power plant contribution would drop to 0. If all these plants installed BECCS the contribution would be a negative 7 billion tons of CO2 per year. This is an amount sufficient to insure reduction in ambient CO2 levels given modest reduction from other sources.
CO2 Contribution from Coal Fired Plants with Bioenergy With/Without Sequestration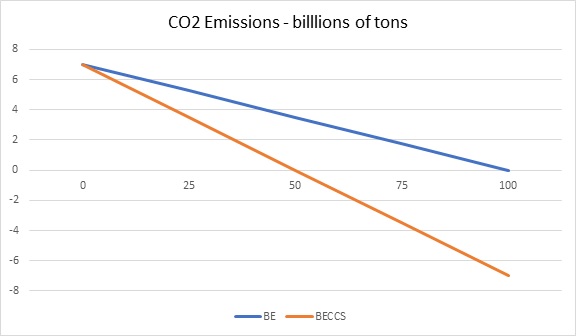 The International Energy Association predicts that bioenergy use will be greater than oil and contribute one third of the world's total energy. Much of the energy use in developing countries is biomass which is used for cooking and heating fuel. IEA also says that the technical potential for biomass is as great as the present coal use (388 EJ)
Drax is leading the way. It has converted a 4000 MW coal fired power plant to burn biomass. It owns wood pelletizing operations in the U.S and is moving forward with carbon capture and sequestration.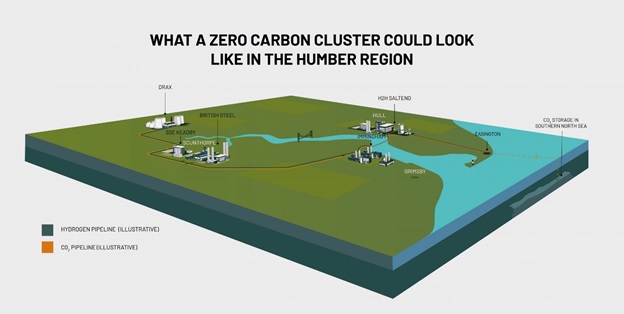 It is also working on related technologies such as manufacture of food pellets and use of turbines using gasified biomass. A number of other projects are moving forward including industrial projects in Europe where there is a readily available sequestration resource. In some cases the beneficial use of CO2 for EOR is practical due to the location.
The opportunity is particularly attractive for those Asian countries who will build coal fired plants in the next 10 years. If the potential for eventual conversion to BECCS is considered during the design, the conversion can be made more economic. For example fluid bed boilers are more fuel flexible than coal fired boilers.
BECCS will create large markets for many types of air, water and energy products.

McIlvaine is forecasting air, water and energy products for conversion of coal plants to BECCS along with geothermal, combined cycle gas plants, hydropower, hydrogen, and particulate heat exchanger storage. These are all major applications for these products.
McIlvaine is also evaluating wind, solar, and battery storage which in general would reduce the total market for air and water products.
Weekly coverage of developments is provided in http://home.mcilvainecompany.com/index.php/databases/42ei-utility-tracking-system
Customized forecasts for any flow or treat product is available. For information contact Bob McIlvaine This email address is being protected from spambots. You need JavaScript enabled to view it. Cell 847 226 2391
Subcategories
The latest news from the Joomla! Team