NEWS RELEASE JULY 2016
India Flow Control and Treatment Revenues will reach $12 billion in 2017
Flow control and treatment revenues in India will grow by more than 8 percent this year and reach $12 billion in 2017. The Indian economy is now the world's 9th largest. GDP growth is forecast to exceed 7 percent.
In the air segment, revenues of $2.7 billion will be achieved in 2017. The leading product will be fabric filters which are used in air pollution control in many industries. Most of the revenues of $801 million for electrostatic precipitators will be generated in the power industry. However, the power sector will spend little on flue gas desulfurization (FGD) and NOx reduction.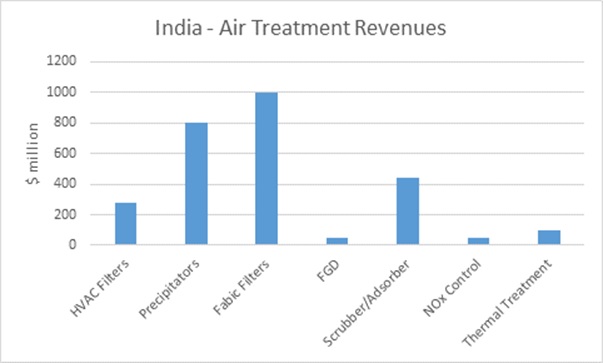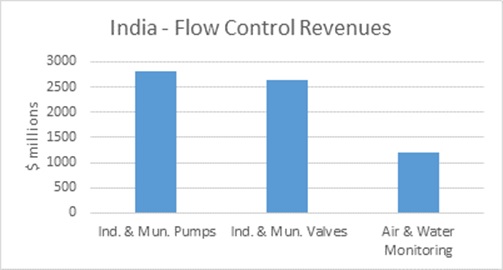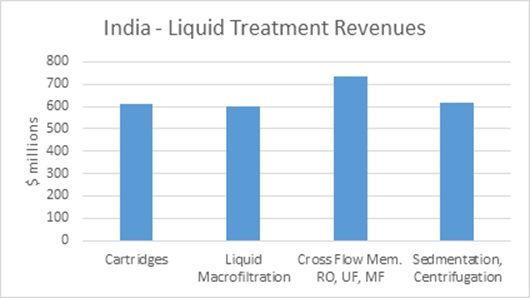 Industrial valve and pump revenues will be widely spread across industries such as power, refining, municipal water and wastewater, chemicals, food, mining and pharmaceuticals.
Liquid treatment revenues will reach $2.6 billion in 2017 with each of the four segments sharing the market fairly equally. The big change over the last few years has been the increased market share for cross-flow membranes.
For more information on the Gas Turbine and Combined Cycle Supplier Program, click on: http://home.mcilvainecompany.com/index.php/markets/28-energy/610-59ei
For more information on the individual reports click on: