NEWS RELEASE August 2020
Air Filter Market and Proactive Program For Suppliers
In order to win the battle against COVID there will need to be massive investment in air filters and laminar flow air systems. McIlvaine is providing enough information in the daily alerts and analysis to make it possible to justify the investment in a specific type of filter for a specific location in a specific process and determine the risk reduction. Many influencers and purchasers do not understand the differences in filter efficiency and are therefore not investing in the right products to reduce their risk to levels they believe acceptable.
As a result the market for efficient filters and systems is much smaller than it will be when buyers and influencers are presented with reliable cost/benefit information. There is the opportunity for the suppliers to greatly increase sales by joining in a program to
Ascertain reliable cost/benefit information for every application in every country for each type of process
Communicate that information to the influencers and decision makers with webinars, magazine articles, and white papers
Receive market forecasts for the thousands of individual opportunities with an understanding of competitive advantages and disadvantages
123,000 forecasts are supplied and continually revised for 80 geographical segments including 72 countries and 8 small country aggregations.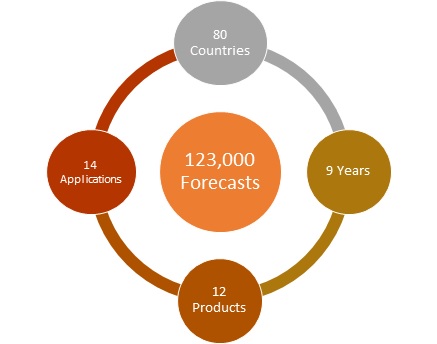 There will be a big market to upgrade systems from MERV 8 and lower filters to MERV 9-13 and higher. Based on recent evidence of small aerosol travel the largest increase will be in MERV 14-16 and MERV 17-20. The market for large room purifiers will grow faster.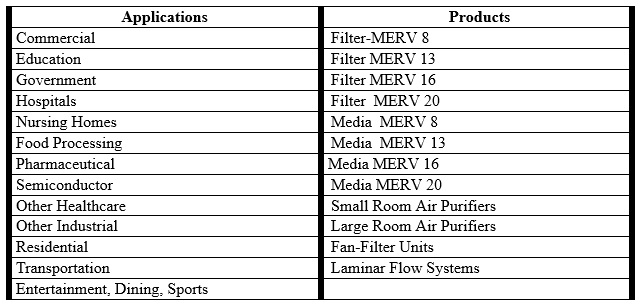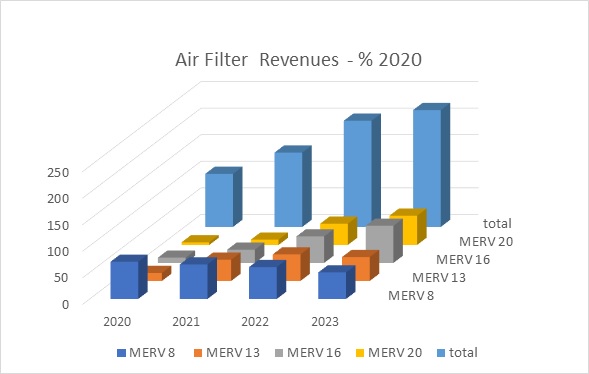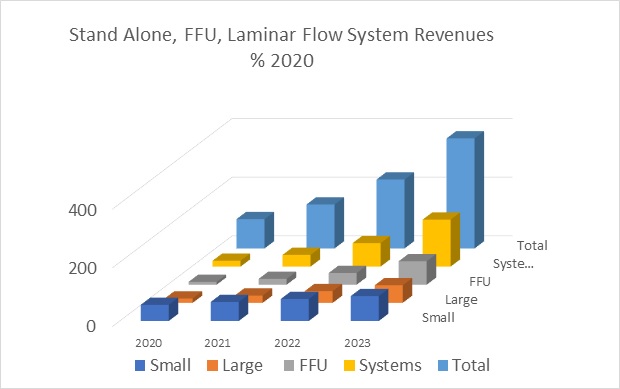 The program includes a number of routes for communication with customers and other decision makers as well as others within the company. Webinars, white papers and a custom website are included as described in 4 Lane Knowledge Bridge
Click here to view a video description or Click here for the power point display.