NEWS RELEASE September 2020
Valve Market Share Analysis for Hundreds of Companies
Market shares of valve companies are changing at higher than historical rates. Some of the reasons are
Pandemic
Nationalism
Disparate growth by application
Disparate growth by region
Disparate growth by valve type
IIoT & Remote O&M
The fact that the pandemic has impacted Asia less than the Americas favors those companies with higher ties to Asia. The politics of nationalism is also having an impact. The trend toward IIoT is a big opportunity to increase revenues and differentiate the product from the competitors.
Another factor is the industry focus. Those companies focused on coal fired power have suffered while those pursuing biopharmaceuticals have seen double digit market growth.
The McIlvaine market share analysis for each valve supplier is valuable for those companies considering acquisitions, divestiture or seeking to increase share organically. This continually updated database and analysis is part of Industrial Valves: World Markets
https://home.mcilvainecompany.com/index.php/markets/water-and-flow/n028-industrial-valves-world-market
There have been a number of mergers, acquisitions, divestitures, and joint venture agreements undertaken by valve companies in the last five years. Emerson has been the most active. The purchase of the valve operations of Pentair (Tyco) the largest valve producer made Emerson the # 1 producer. In the latest 12 months sales are estimated at close to $3.8 billion compared to $1.6 billion for # 2 Cameron Schlumberger. In 2020 Cameron has lost share as its sales were down 19 percent in the second quarter, The largest divestiture was the GE sale of stock in BHGE to the now independent Baker Hughes with valve sales of $960 million.
Baker Hughes has offset some of the market shrinkage in power and refineries by taking advantage of IT. Its SVI3 Digital Valve Positioner, is reducing valve maintenance expenses by as much as 50 percent while improving process control performance.
Market shares are being continuously revised to provide worldwide rankings of valve sales by company and further segmented by corporate location.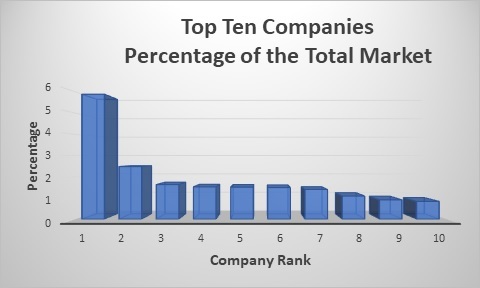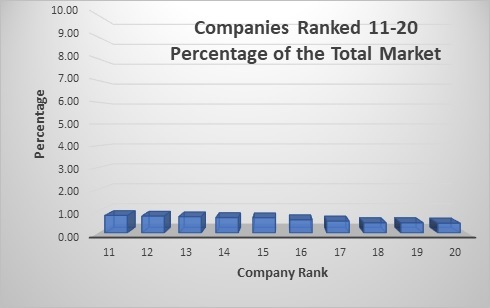 Of the top six ranked suppliers of high performance valves, five are home based in the U.S. Their sales are equal to 15 percent of the world market. Their sales equal well over 50 percent of the U.S. market. Their success has come from penetration of the markets in the other two regions.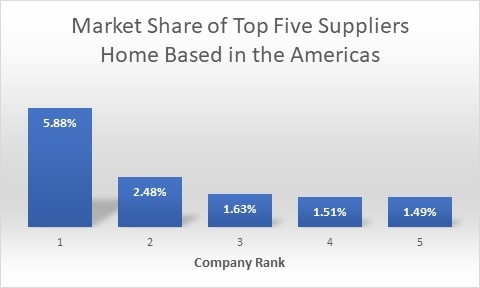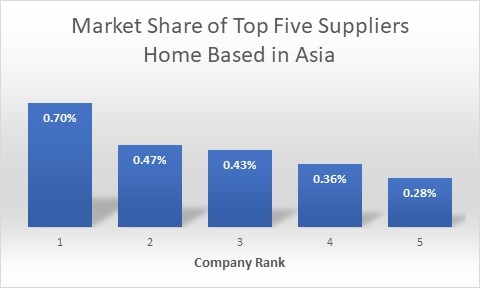 This low percentage for Asian based companies is due to aggressive pursuit of the Chinese market by international valve suppliers. However, Asian valve companies have higher growth rates and we can expect their percentages to increase.
Emerson is home based in the U.S. with 2019 valve sales of $3.79 billion its market share on a worldwide basis is over 5 percent. However, this is equal to18 percent of the market in the Americas. The fact that Emerson has penetrated the Asian and EMEA markets has allowed the company to grow even if it would be very difficult to achieve an 18 percent share on the continent in which it resides. On the other hand, Neway based in China has a 0.7 percent of the total world market. All of its sales represent only 1.6 percent of the Asian market. It is growing internationally. But even if it were not it still has lots of opportunity in Asia. It is successfully competing in the high performance valve market with products meeting the highest standards such as in nuclear power plants.
Emerson's focus on China has paid off in the pandemic. In the third quarter 2020 Emerson Automation Solutions underlying sales were down 13 percent, however China was up 9 percent.
Neles Corporation was created in the partial demerger of Metso, in which Metso's Flow Control business became the independent Neles Corporation and continues Metso's listing on Nasdaq Helsinki. The completion of the partial demerger took place on June 30, 2020. In the last month Alfa Laval made an offer for Neles shares.
Neles is a leading diversified valve, valve automation and service company with net sales in 2019 amounting to EUR 660 million and adjusted EBITA margin to 14.6%. Neles' headquarters are located in Vantaa, Finland. The company has operations in more than 40 countries worldwide with approximately 2,900 employees.
In July 2020 Neles opened its new, state-of-the-art technology center in Jiaxing, China. This significant investment in China is justified by the size not only of the Chinese domestic market but the sales to Chinese OEMS selling process plants around the world.


Estimated Metso market shares range between 1.7% to 2.3% for control globe valves in selected industries. Market shares in some other industry/valve type categories are just a fraction of 1%. Metso is the seventh largest valve supplier. Its total market share is 1.4%. Its share in control valves is higher than in on/off valves.
Similar forecasts are available for the valve types shown in the following chart.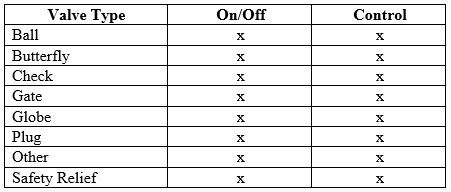 For more information click on Industrial Valves: World Markets
https://home.mcilvainecompany.com/index.php/markets/water-and-flow/n028-industrial-valves-world-market
Bob McIlvaine can answer your questions at This email address is being protected from spambots. You need JavaScript enabled to view it., cell: 847 226 2391