NEWS RELEASE March 2021
$400 Billion Holistic Clean Air Market
Companies such as Mann + Hummel, Daikin, and Mitsubishi are pursuing clean air markets on a holistic basis.
It starts with Concentrated Contaminant Capture (CCC). Companies such as Nederman have innovative mobile suction devices to capture dust and noxious gases before they can disperse. The whole air pollution control industry is built around source capture and treatment.
The cleanroom and HVAC suppliers are focused on maintaining cleanliness within a building.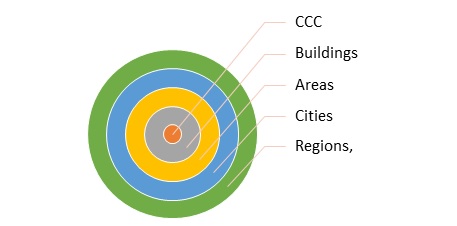 The area cleaning concept is exemplified by filter cubes located at traffic intersections. The clean air maintenance of cities has been improved by low cost electronic monitors for specific toxic metals.
The science of regional transport of air pollutants has greatly improved over the decades. We can now trace mercury emissions from a gold mine in Brazil to deposition in the artic snow.
Over eight million people according to WHO are still dying each year due to air pollution. So despite steady progress there is still a need to further clean the air inhaled by eight billion people.
McIlvaine provides a number of market reports in this area which are found under "markets" and then "air" at www.mcilvainecompany.com
Bob McIlvaine can answer your questions at This email address is being protected from spambots. You need JavaScript enabled to view it. 847 226 2391