Non-Woven Filter Media Supplier Analyses
Profiles are continually expanded and updated. Here is a current list: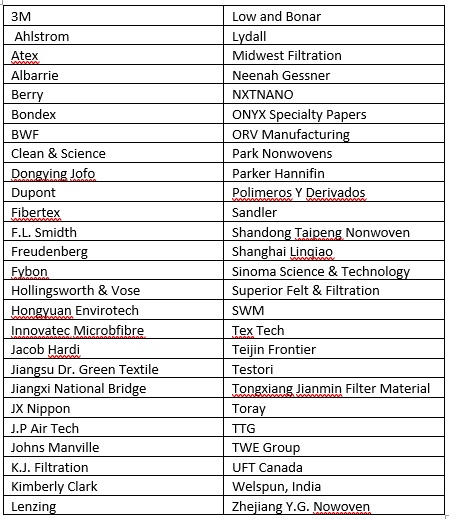 SWM Profile
SWM had 2019 sales of just over $1 billion of which $470 million represented Advanced Materials (AMS).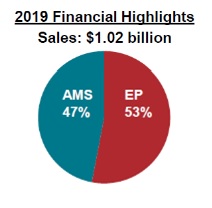 Filtration represented just over one quarter of the AMS sales or $120 million. Medical was approximately $40 million.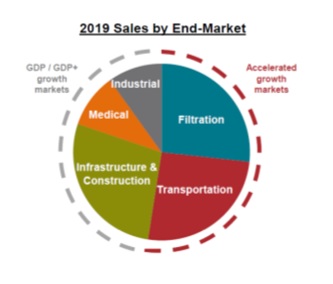 There are a number of water, process filters and medical products such as gowns, wound care, and wipes which are competing markets for melt blown non wovens and from which existing face mask media could be diverted.
On February 11, 2020 - SWM announced that it was ready to supply converters and manufacturers of face masks with advanced nonwoven materials necessary to meet the global challenge presented by the coronavirus outbreak.
"SWM has a long history of supplying high-quality media integral to the construction and performance of face masks used in the dental and surgical sectors as well as the industrial sector," said Bart Sistrunk, SWM's Commercial Director – Filtration. "Our DelporeTM melt blown media is widely used in face masks because it provides excellent breathability without sacrificing Bacterial Filtration Efficiency (BFE) and its lightweight nature allows for comfortable wear."
A leading producer of melt blown media, SWM also offers DelnetTM apertured film, a lightweight nonwoven that is extruded, oriented, and uniquely embossed for use as a flexible surface layer for medical facemasks.
"SWM is prepared to prioritize production of Delpore melt blown media and Delnet apertured film for customers who need materials for face mask production," said Sistrunk. "We are committed to continued support during the current world health emergency."
SWM is also supplying the booming reverse osmosis membrane market with tubes, netting and backing.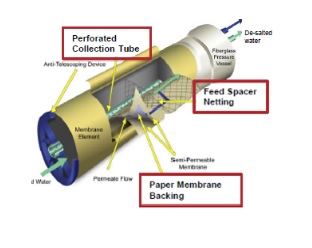 Supplier Coverage at Conferences