NEWS RLEASE SEPTEMBER 2015
Seventy-One OEM/EPC Contractors Spend More Than $9 Billion For Valves
A small number of companies purchase a large percentage of industrial valves. The McIlvaine company in Industrial Valves: World Marketidentifies these companies and provides estimates of their yearly valve purchases.
The largest OEMS and EPCs account for more than 15 percent of the valve purchases. Of this total 4 percent is sold to the largest end users and 11 percent to smaller end users. The largest end users and OEM/EPCs combine for 34 percent of the total valve purchases. When additional purchase influenced by the top 20 design firms are included the total is 40 percent of all purchases.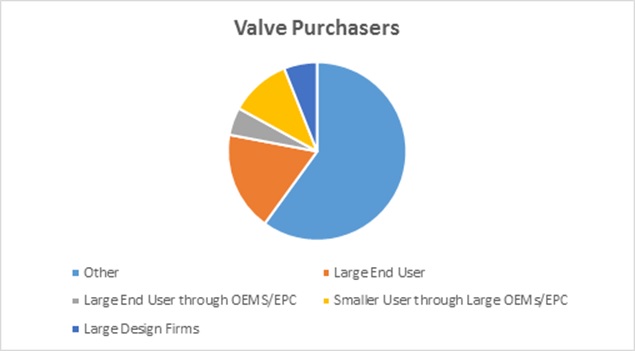 Seventy-one OEM/EPCs spend $8690 million for valves for an average of $122 million each. Eight OEM/EPC companies supplying refinery systems account for valve purchases of $2.3 billion.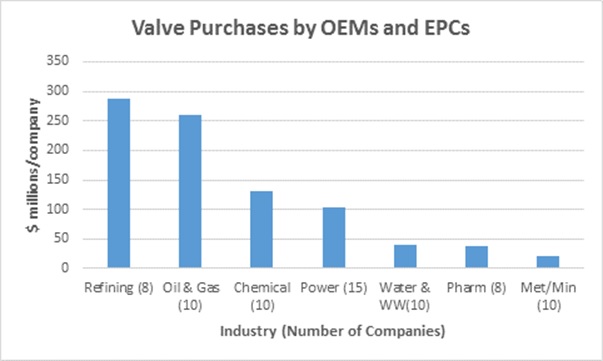 The largest oil and gas contractors are
Bechtel (USA)
Technip (France)
Aker Solutions (Norway)
Chiyoda Corporation (Japan)
SNC-Lavalin Group (Canada)
Valve sales people who are covering the 90 largest users, the 71 largest EPCs and OEMs and the 20 largest design firms will be assured that they are pursuing 40 percent of the entire valve market. For more information on N028 Industrial Valves: World Market, click on: http://home.mcilvainecompany.com/index.php/markets/2-uncategorised/115-n028