NEWS RELEASE March 2020
Pandemic Era Sales Programs
The Flow and Treat industry has been transformed. The World Filtration Congress in San Diego has been canceled. PowerGen India slated for June is one of many exhibitions of uncertain status. Travel to other countries is restricted. For the next few months sales and marketing will of necessity be virtual. China is worried about a second wave of the virus caused by Western travelers to China. So there may be restrictions on travel for many months.
There is no substitute for human contact. Whether it is a sales visit to the customer or a discussion at an exhibition stand, there is the expectation of insights not available in the virtual world. The supplier who can provide these insights remotely can prosper and even gain market share.
The purchaser seeks insights which allow him to pick the best product. The big advantage of the exhibition is the new prospect contact. The supplier, therefore, needs a program to provide the insights to the best prospects. He most also demonstrate the Lowest Total Cost Of Ownership (LTCO). This requires a good understanding of the process and competitors.
McIlvaine market reports are based on LTCO analyses. The forecast for gas turbine inlet filters is based on weighing turbine maintenance against filter efficiency. The air filter and mask markets for hospitals is based on LTCO in the pandemic era.
These analyses are used in silobuster programs explained at
http://home.mcilvainecompany.com/index.php/other-services/free-news/news-releases?id=1501:nr2511&catid=7:news
A number of silobuster programs are already available
http://home.mcilvainecompany.com/
One of these programs includes a number of Decision Guides on gas turbine flow and treat subjects including one on gas turbine inlet filters.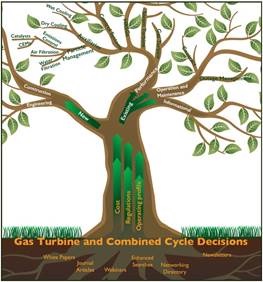 The silo buster initiative includes collaboration with exhibition companies. At PowerGen in New Orleans last November there was a gas turbine inlet filter tour guide and access to the Gas Turbine Inlet Filter Decisions for all interested attendees.
McIlvaine and International Filtration News collaborate on True Cost articles in every issues. Here is a link to the one on GT inlet filter.
Determining the true cost of gas turbine intake filters ...

The market and prospect forecasts, Decision Guides, collaboration with the magazines and exhibition companies along with webinars and online interface with prospects provide the Pandemic Era Sales Program.
The mask shortage and controversy caused by the pandemic requires Decision Guides to determine where and when medical and N95 masks are needed. Media suppliers need to understand the astounding increase of Chinese mask production from 20 million to100 million per day while N95 mask production has increased from 200,000 to 1.6 million per day. This is provided in http://home.mcilvainecompany.com/index.php/markets/air/n7f-masks-respirators-world-markets
The debate over the coronavirus ability to penetrate HEPA filters is an important aspect in determining the lowest total cost of ownership for HVAC filters in hospitals and commercial buildings. The work by Filtration Group as shown in an IFN article can be used as starting point.
Simplify your HVAC investment with a total cost of ownership ...

In McIlvaine Air Filtration and Purification World Markets the LTCO is being analyzed to take into account all the health impacts. This includes gas phase as well as virus and particulate contaminants.
http://home.mcilvainecompany.com/index.php/markets/air/n022-air-filtration-and-purification-world-market
The Pandemic Era Sales Program offered by McIlvaine includes market forecasts by product and prospect along with guidance to validate the lowest total cost of ownership products. It also includes InterWebviews™ More information is available by contacting
Bob McIlvaine
President, McIlvaine Company
847 226 2391 This email address is being protected from spambots. You need JavaScript enabled to view it.